Table of Contents
How to create and edit favorite maps and sets?

The application allows you to save the configuration settings of displayed maps and layers in a favorite set, in order to restore it quickly when needed. The settings include the order of maps and layers, their opacity, contrast and saturation.
How to create a favorite configuration?
Click on the "

Maps & layers

"

menu and select "

Displayed maps

"

;

Click on the "

Save as favorite set

"

button;

Optionally, choose a name

for your set, and click on "

Ok

"

.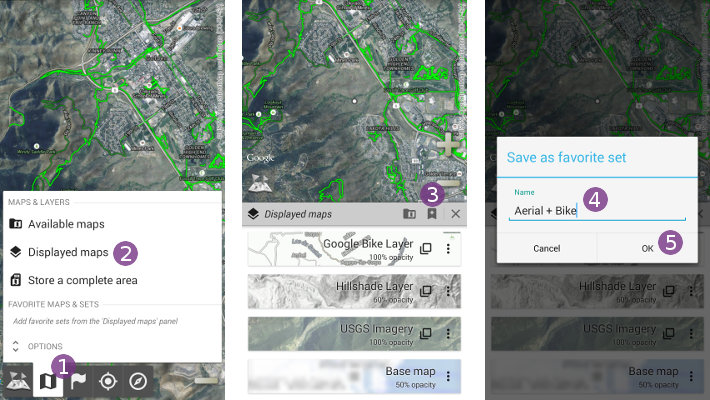 How to select or edit a favorite configuration?

Favorite configurations are displayed in the "Maps & layers" sub-menu, under the "Favorite maps & sets"

section.
To select a configuration, simply click on it

and the application will restore all associated settings.
To rename or delete a favorite configuration, long-press it

to display it's options menu

.